Domestic Freight Shipping
BGI knows that exceptional management of domestic freight shipping is crucial to you and your business. Our wide range of commercial trucking freight solutions will get your goods safely across the city, state, or country, and over the road, by rail, or by sea. Known for our expert handling of routine shipments, BGI also provides special freight services for freight that requires extra care or special handling while still meeting your company's specific requirements.
We are a single-source third-party (3PL) logistics partner with the experience and resources to ensure the proper management and oversight of your supply chain. We provide you with a fully customizable single-platform transportation management software solution along with personal and professional attention whether you're a small startup or trying to take your business to the next level, BGI can get you there.
Call now for a quote
800-987-4244
-Or-
Submit a request using our online form below.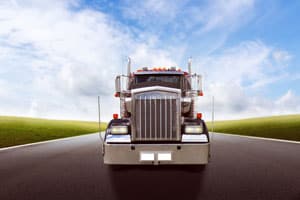 DOMESTIC OVER THE ROAD SERVICES
LTL – Including Volume LTL
FTL – Closed Trailer / Open Trailer
Over-Dimension / Heavy Equipment
Intermodal Rail
Drayage
Expedited
DOMESTIC OCEAN FREIGHT SERVICES
Full Container FCL
Less Than Full Container LCL
Door to Door
Roll-On / Roll-Off
Out of Gauge
Free Whitepaper:
5 Tips: Choosing the Best 3PL for Your Shipping Needs
In this brief, Bruce Robertson, Managing Partner at BGI Worldwide Logistics, explains how a business entity can choose among the hundreds of third-party logistics companies (3PLs) to get the best results for shipping their company's products.
Download this whitepaper to learn how to develop a framework to focus your research questions and the 5 essential steps to consider when framing your 3PL search.
Get the White Paper Here: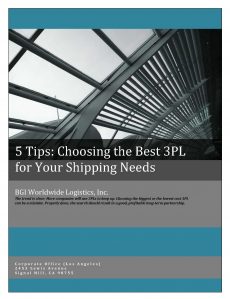 Certified, Licensed, And Bonded
Licensed by the Federal Maritime Commission (FMC) as:
Non-Vessel Operating Common Carrier (NVOCC)
Ocean Transportation Intermediary (OTI)
Ocean Freight Forwarder
Certified Member of:

Licensed by the Department of Transportation (DOT)
2453 Lewis Avenue
Signal Hill, CA 90755
tel: 800-987-4244
fax: 562-597-4601