Ocean Freight Forwarder
International Ocean Freight
As an ocean freight forwarder with over 20 years in the freight industry, we have the experience and knowledge to handle virtually any type of cargo. BGI is your go-to forwarder when it comes to ocean freight shipping.
Call to speak with a REAL person about the details of your shipment
800-987-4244

Sea freight transportation can often be one of the most cost-effective ways of transporting goods around the world, however, with so many forwarders out there the most important part is finding the right one to work with.
As an international ocean freight shipping company BGI is fully licensed and bonded with over 20 years of experience. We have the best container shipping rates for companies importing cargo from overseas or exporting products around the globe.
BGI is a Non-Vessel Operating Common Carrier (NVOCC), and Ocean Transportation Intermediary (OTI), we provide you with the peace of mind that your ocean freight is being handled by professionals with the knowledge and expertise you expect.
We know the importance of having a dependable, capable, and professional global logistics team that can get the job done right every time. With BGI, you will have the peace of mind knowing that you have the best international ocean shipping agents working for you.
Ensuring that your cargo gets to the destination intact and on time requires having a broad range of freight agents and resources. We have built an extensive network of partner agents in almost every country in the world so we can offer import and export ocean shipping options to suit the needs of your company.
Shipping Ocean Freight Internationally
With BGI you will get the best ocean freight forwarding services along with top-quality customer service.
A host of costly issues can arise when shipping cargo overseas with an inexperienced forwarder or broker. BGI takes the worry out of the equation and puts you in control.
We cover all of your shipping and supply chain needs, from the initial freight quote to customs clearance BGI does it all.
Our expert team of import and export specialists understands the importance of choosing a trusted and experienced ocean freight forwarder.
Request a quote from our team of experts using the form below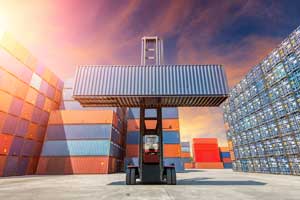 CUSTOMS MADE EASIER FOR CUSTOMERS
BGI now offers nationally licensed in-house customs brokerage services! In addition to our proficiency in importing and exporting ocean freight worldwide, we will guide you step-by-step through the ocean import procedure to ensure that your products pass successfully through the complex customs process into the United States.
OCEAN TO DOOR SERVICE – imports
When a shipment arrives at a United States port, BGI can transport it to any domestic location using one of our dependable
drayage
carriers.
We also offer cost-lowering
consolidation services
by combining less than container load shipments (LCL) that are going to the same destination port.
Got questions?
Call us to learn more
800-987-4244
ACCREDITATIONS
BECOME A BGI PARTNER
CONTACT
US
2453 Lewis Avenue
Signal Hill, CA 90755
tel: 800-987-4244
fax: 562-597-4601