Import and Export Logistics
IMPORT & EXPORT Freight Forwarder
Importing or exporting products to sell inside or outside of the U.S.? Whether you're importing products from overseas or having goods shipped out of the U.S., BGI has an international network of agents offering import and export forwarding services that you can count on for reliable and innovative solutions to get your goods to or from nearly any destination worldwide.
Call to speak with a REAL person about the details of your shipment
800-987-4244
Our highly trained and knowledgeable logistics specialists will support all of your company's freight transportation needs. We also provide licensed and experienced customs brokerage services .
BGI is your on-demand import & export logistics provider. Our expert team of specialists will give you personal service, and walk you step by step through the importing process providing you with the critical knowledge and advice to get you through the maze of regulations and shipping options successfully.
As an export forwarder, BGI stays current with all shipping regulations, export documentation, and ever-changing requirements so you don't have to.
Searching for export shipping companies that provide a high level of communication and customized services can be difficult. From the export license and certificate of origin to the packing list and the commercial invoice, If yours is an export business you can be confident that BGI will be there to assist you throughout the entire process.
We will confirm your company's cargo complies with the complex web of regulations. BGI subscribes to all major industry publications and email alerts to ensure we keep up-to-date on the latest regulatory changes including import duty rates.
Request a quote from our team of experts using the form below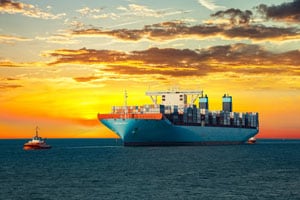 Import and EXPORT WITH CONFIDENCE
We offer a strong network of trusted international agents providing you with reliable and innovative import and export logistics solutions.
BGI manages it all from door-to-door:
Ocean freight and air freight
Customs house brokerage
Automated export-filing
Warehousing
Storage
Distribution
Over dimensional loads (roll-on / roll-off)
IMPORT LOGISTICS
Importing goods from China or other countries? BGI is your all-in-one import freight forwarder and logistics specialist. We handle every aspect of importing goods to the U.S. including:
Airfreight
Ocean freight
Customs house brokerage
Warehousing
Storage
Inspection and U.S. labeling
Repackaging
Distribution
Overdimensional loads (roll-on / roll-off)
Transborder services between the United States, Mexico, and Canada
BGI is your go-to import-export freight forwarder for businesses that require a high level of professionalism and communication.
CUSTOMS Clearance MADE EASIER
Government regulations
Proper documentation
Customs requirements
Security initiatives
ADDITIONAL SHIPPING SERVICES
BGI provides a full range of documentation services for customers exporting goods from the United States to destinations around the world, including:
Consular legalization
Hazardous materials certification
Letters of credit and any other country required shipping documentation
Certified, Licensed, And Bonded
Licensed by the Federal Maritime Commission (FMC) as:
Certified Member of:

Licensed by the Department of Transportation (DOT)
Continuing education is our workplace culture. BGI participates in training offered by many associations like the Department of Commerce, Bureau of Industry and Security, U.S. Customs Service, L.A. Customs Brokers, and Forwarders Association, and others.
Got questions about importing or exporting? Drop us a line or call us at
800-987-4244
ACCREDITATIONS
BECOME A BGI PARTNER
CONTACT
US
2453 Lewis Avenue
Signal Hill, CA 90755
tel: 800-987-4244
fax: 562-597-4601