International Air Freight Forwarder
Air Freight Forwarding Services
As one of the top international air freight forwarders, BGI specializes in air freight transportation with the best air cargo carriers for companies looking for value-added solutions.
If you're searching for a forwarder that offers great air freight rates, reliable shipping and logistics services, customer care, and great communication we can help.
BGI is a licensed member of IATA (International Air Transport Association) in addition to being an IAC (Indirect Air Carrier).
We have been providing professional and reliable consolidated global air freight forwarding and transportation services to companies shipping cargo by air internationally for over 20 years.
That means BGI has the knowledge and experience to get your air freight where you need it, on time, the first time.
We only work with air freight carriers with a proven track record of reliability.
GLOBAL AIR SHIPPING
Request a quote from our team of experts using the form below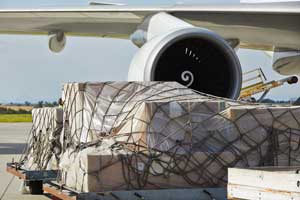 AIR CARGO SERVICES
Consolidated air freight services
Airport to airport
Door to door
Dangerous goods
Government regulations
Customs clearance and requirements
Proper documentation
Security initiatives and stringent compliance guidelines
WHY SHIP BY AIR
Significantly reduces shipping time
Conducive to greater inventory control for just-in-time (JIT) manufacturing
Helpful for greater inventory control for stocking
Lower shipping costs (for certain commodities)
Questions?
Contact customer support at 800-987-4244 to find out more about our international air freight forwarding services
International Air-Import
Feel secure in knowing that you have a dedicated and experienced team of air import specialists working for you. When you need personal service and a commitment to the success of your business choose BGI for your air import shipments into the U.S.
International Air-Export
When exporting via air freight, go with the most knowledgeable and experienced team of professionals in international air freight forwarding. BGI Worldwide Logistics provides air export services from virtually any airport in the U.S. In a time crunch? Exporting via air will get your cargo there as quickly as possible.
Customer Support
Have questions about international air freight import or export?
call to speak with a live person
800-987-4244
ACCREDITATIONS
BECOME A BGI PARTNER
CONTACT
US
2453 Lewis Avenue
Signal Hill, CA 90755
tel: 800-987-4244
fax: 562-597-4601