Freight Forwarder Amazon
Importing Goods to Sell On Amazon
Searching for the best freight forwarder for Amazon FBA? With so many options it can be difficult to choose.
Importing products from overseas for sale in the U.S. can be a challenging endeavor but as a full-service FBA forwarder, BGI is ready and eager to help.
If you consider the additional requirements for shipping to an Amazon fulfillment center, Fulfillment by Amazon or FBA might just as well stand for Fundamentally Bewildering Activity.
By having an expert freight forwarding and logistics management company like BGI on your team, Amazon sellers new to importing can feel comfortable that someone does know how to do this right the first time.
Call for a quote
760-479-5475
"We partnered with BGI after a nightmarish experience with another logistics company. The difference was incredible."
– WhomBatz, LLC
Submit a request using our online form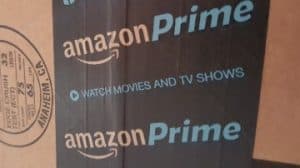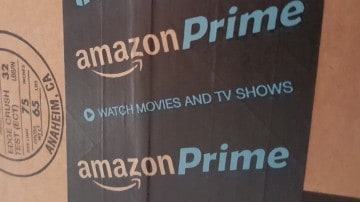 Custom Solutions
As an experienced freight forwarder for Amazon, you will experience the difference with our professional and personalized services.
If you are looking for warehousing and distribution freight services for FBA shipments, our team will provide you with customized import solutions to fit your specific needs and get your freight transported safely to or from any destination worldwide.
Our expertise and our network of partners work in tandem to provide you with reliable and innovative import solutions.
Full-Service Forwarder
BGI has developed strong relationships with our overseas agents and partners, especially in the Far East.
With a broad network of trusted international shipping and customs brokerage services, we can coordinate with our agents for transportation from the factory or supplier into the U.S.
Whether your freight is going directly to an Amazon FBA warehouse or requiring inspection, labeling, repackaging, and distribution, BGI can minimize international trade hurdles and help your business by getting your freight transported on-time, the first time.
Confused about whether to use air or ocean freight transportation?
Check out our blog:
How to Choose Between Air Freight V.s. Ocean Freight

FBA import Services:
Ocean freight and air freight shipping
Customs
Binding Ruling
Direct Delivery to Amazon
Storage
Inspection and U.S. labeling
Repackaging
Distribution (to multiple locations anywhere in the U.S.)
Transborder services between the United States, Mexico, and Canada
Certified, Licensed, And Bonded
Licensed by the Federal Maritime Commission (FMC) as:
Non-Vessel Operating Common Carrier (NVOCC)
Ocean Freight Forwarder
Certified Member of:

Licensed by the Department of Transportation (DOT)
Got questions about Amazon freight forwarding?
Drop us a line or call us at 760-479-5475
ACCREDITATIONS
BECOME A BGI PARTNER
CONTACT
US
2453 Lewis Avenue
Signal Hill, CA 90755
tel: 760-479-5475
fax: 562-597-4601