Warehousing and Distribution
DISTRIBUTION WAREHOUSING SERVICES
BGI provides custom warehousing and distribution services, and supply-chain management solutions designed for small to mid-sized businesses, large companies, and international corporations alike.
In a growing trend, companies are increasingly outsourcing some or all of their distribution warehousing and logistics management services to boost efficiency and cost-effectiveness.
With secure facilities close to the Los Angeles and Long Beach ports, BGI is strategically located, and fully compliant with industry standards for security, and safety.
BGI is committed to providing expertise in warehousing solutions specifically tailored to your needs and requirements.
Call to speak with a REAL person about the details of your shipment
800-987-4244
3PL SERVICES
As a third-party logistics warehousing and distribution service provider, BGI has the right combination of solutions and a strong network of partners to move your goods more quickly through the supply chain lifecycle.
Our warehouses are located near ports of entry and in key locations around the U.S., including the Port of Los Angeles and the Port of Long Beach, which, are the two busiest seaports in the United States.
This helps to reduce the cost of transportation from the port and gets your products to your customers faster.
Why choose BGI?
Clean, well-organized facility
CCTV security monitored 24-7
Racking system for long storage needs
Strategically located near Long Beach Port and LAX
24-7 access to our WMS system via our website to track and check inventory
Daily pickups and deliveries in LA and Orange counties
Experience with preparing Amazon shipments
Friendly and helpful staff
OUTSOURCING YOUR DISTRIBUTION SERVICES
Imagine your product needs to be delivered to 300 retail locations around the U.S.
We get to work when your air, truck, rail, or ocean freight arrives in any port or airport within the U.S.
BGI's distribution services begin when your products arrive at our warehouse where they are unloaded, inspected, and labeled with the product, color, style, purchase order number, and any other specific information.
The contents of your freight are then segregated as per your specific needs and requirements and delivered to the customer's door according to your instruction and timeframe.
The product never goes to your facility and is delivered quickly to customers.
We streamline your supply chain by giving you quick, cost-effective, and reliable results.
All you have to do is tell our team of warehousing and distribution experts what you need and we'll take care of the rest.
Submit a request using our online form
Request a quote from our team of experts using the form below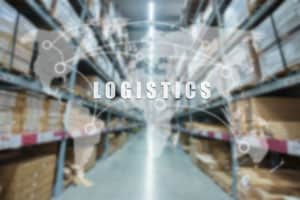 Links to Other Logistics Services
ACCREDITATIONS
BECOME A BGI PARTNER
CONTACT
US
2453 Lewis Avenue
Signal Hill, CA 90755
tel: 800-987-4244
fax: 562-597-4601