LTL Freight Shipping
LTL MOTOR FREIGHT Shipping
Find the best LTL freight shipping rates for your company's ground shipments. Compare less-than-truckload rates, and book, and track your freight all in one place.
Submit a rate request using our online form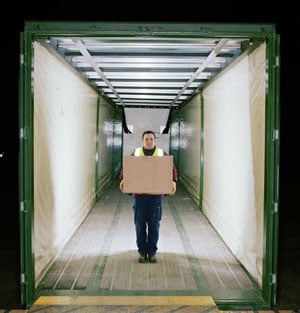 LTL Freight Management
We offer customized tools for you to easily streamline and manage your LTL freight shipments with features like instant rates, centralized access to your documentation, and shipment history.
Our instant quoting tool lets you choose the best carrier for each shipment. Select common accessorial options and see fuel surcharge and transit time along with the shipping rates.
BGI's online system empowers you to:
Generate less-than-truckload pricing
Choose guaranteed services
Book shipments
Create bills of lading
Create invoices
Review all of your activity
Track shipments
BGI keeps you in sync with your shipping status and monitors where your freight is at all times.
Call us for more information and to schedule a demonstration of the platform
800-987-4244
Customized Instant LTL Rates
We offer direct online access to get instant LTL freight rates via our 3PL transportation management system.
LTL Freight Shipping Tips: Classifying Freight
Damage and loss claims in the world of LTL shipping can be a real headache and very time-consuming to logistics managers and coordinators alike.
On both inbound and outbound shipping, there are a number of ways you can reduce these risks and help keep freight claims to a minimum. Here are some highlights to help reduce the possibility of dealing with a claim.
Ensure that your product is packaged correctly, and is carefully palletized and shrinkwrapped.
Make sure that all labels contain shipper and consignee contact details and the product description
Find a trustworthy carrier with a proven track record and a customer service team that you can depend on for timely reporting and communication.
Classifying Freight
LTL motor freight rates are based on the National Motor Freight Classification (NMFC) standard, differing from the way other freight transportation costs are calculated.
All commodities fall into 1 of 18 classes between a low of 50 to a high of 500.
NMFC classes are based on four transportation characteristics:
Density
Stowability
Handling
Liability
Classifying LTL freight incorrectly can be costly. If you are unsure how to classify your freight our experienced specialists are standing by to provide you with any assistance you might need.
For more information or questions about classifying LTL Freight please call us
800-987-4244
ACCREDITATIONS
BECOME A BGI PARTNER
CONTACT
US
2453 Lewis Avenue
Signal Hill, CA 90755
tel: 800-987-4244
fax: 562-597-4601