LTL Freight shipping
Customized LTL FREIGHT SHIPPING quotes
Do you spend too much time searching for the best carriers and rates for your freight? What if you could compare rates, book, and track your less-than-truckload (LTL) freight all in one place?
With our cutting-edge transportation management system (TMS), you get a complete cloud-based logistics management system all in one. From LTL freight shipping rates to document generation and tracking, when you entrust your company's freight to BGI you get unparalleled convenience, control, and cost savings for domestic LTL shipping.
BGI has partnered with the nation's best freight carriers to provide competitive rates and a wide variety of LTL trucking services throughout the U.S., Canada, and Mexico.
Call now for an LTL freight quote
800-987-4244
-Or-
Submit a request using our online form below.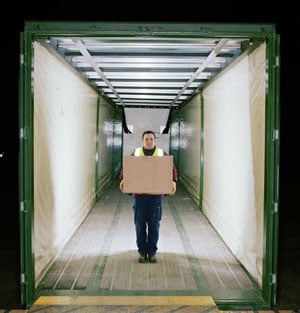 LTL FREIGHT MANAGEMENT
BGI Worldwide has partnered with some of the best LTL freight carriers nationwide and negotiated the best possible rates. We offer customized tools for shippers to easily streamline and manage the LTL shipping process with features like instant rates, centralized access to your documentation, and shipment history
BGI's online system empowers you to:
Generate less-than-truckload pricing
Book shipments
Create bills of lading
Create invoices
Review all of your activity
Track shipments
BGI keeps you in sync with your shipping status and monitors where your freight is at all times.
For more information and to schedule a demonstration of the platform
Customized Instant LTL Rates
We offer direct online access to get instant LTL freight rates via our 3PL transportation management system.
CLASSIFYING FREIGHT
Less-than-truckload freight rates are based on The National Motor Freight Classification (NMFC) standard, differing from the way other freight transportation costs are calculated. All commodities fall into 1 of 18 classes between a low of 50 to a high of 500.
NMFC classes are based on four transportation characteristics:
Density
Stowability
Handling
Liability
Classifying freight incorrectly can be costly. If you are unsure how to classify your freight our experienced specialists are standing by to provide you with any assistance you might need.
Contact us for more information about freight shipping, or questions about classifying LTL Freight.
800-987-4244
2453 Lewis Avenue
Signal Hill, CA 90755
tel: 800-987-4244
fax: 562-597-4601