Worldwide Freight Services
Unlike many other freight shipping companies, BGI understands that not every shipment fits neatly into a standard category. That's why we offer a wide range of special services for non-standard freight. We strive to provide shipping services that exceed our customer's expectations. Our company has built a reputation based on responsiveness, flexibility, and cost-effective freight shipping and logistics solutions. Our success is earned directly from customer referrals and from the growth of our satisfied clients.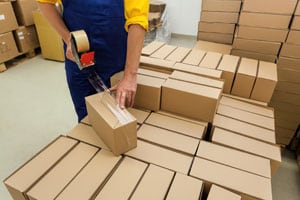 BGI Worldwide Logistics Ships a Hollywood Legend
BGI WORLDWIDE LOGISTICS, a member of The COOP in Los Angeles, recently completed the shipping of some rather unusual oversized cargo – a giant Marilyn Monroe sculpture to be installed in a Marilyn Monroe-themed shopping mall.
Read the article Here:
(It's short!)
Special services – Modes
BGI combines our experience, creative thinking and a dedication to making the impossible happen. We welcome the opportunity to work with our customers to address their non-standard shipment needs for custom air cargo, rail services, and ocean freight.
Domestic
LTL – Including Volume LTL
FTL – Closed Trailer / Open Trailer
Over-Dimension / Heavy Equipment
Intermodal Rail
Drayage
Expedited
Air
Import / Export
Door to Door
Air Freight Consolidator
Ocean
Full Container FCL
Less Than Full Container LCL
Import / Export
Door to Door
Roll-On / Roll-Off
Out of Gauge
Warehouse
Transload
Container Loading or Unloading
2453 Lewis Avenue
Signal Hill, CA 90755
tel: 800-987-4244
fax: 562-597-4601