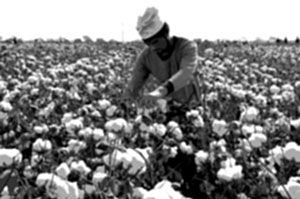 On June 21, the United States began enforcing the Uyghur Forced Labor Prevention Act (UFLPA), a new law that prohibits imports from China's Xinjiang Uyghur Autonomous Region (XUAR).
It also prohibits the import of products made with materials sourced in that area and from entities on the UFLPA Entity List that is now posted on the Customs and Border Protection's (CBP) website.
Unless an importer can present clear and convincing evidence that goods were not produced using forced labor, merchandise detained or seized under the new law cannot enter the U.S. market.
Be sure you understand your supply chain at least as well as CBP.
The Bottom Line
According to the UFLPA, CBP expects "all importers … to review their supply chains thoroughly and institute reliable measures to ensure imported goods are not produced wholly or in part with convict labor, forced labor, and/or indentured labor."
The agency plans to substantially increase the number of imports subject to review and enforce at a much higher volume than in the past.
Without an effective compliance solution in place that meets the required due diligence outlined in CBP's informed compliance document, it will be almost impossible for an importer to assemble evidence within the new 30-day detention window.
How do I know if my goods are impacted?
If you are importing products under scrutiny by CBP's previous Withhold Release Orders (WRO's), including cotton, tomato products, and polysilicon (a key component in solar panels and photovoltaic products), you should be deep into preparation to ensure your company's compliance with the new law.
There is no de minimis or nothing too minor to be associated with UFLPA, so even if your product contains only a small percentage of cotton, for example, it's important that you are taking steps to ensure compliance.
It's estimated that more than 20% of the cotton products exported from China are associated with the Xinjiang region.
I'm not a party to a WRO and haven't received a UFLPA "Known Importer" letter.
Should I still be taking steps to ensure compliance?
Yes. CBP is using high-tech artificial intelligence applications to monitor global supply chains, giving them an in-depth understanding of how raw materials and finished goods associated with forced labor actors are moving around the globe.
They will use that data to target a wider array of products whose components can be traced back to forced labor.
Be sure you understand your supply chain at least as well as CBP.
Have the required information available before any shipment is detained.
Trace your supply chain, including descriptions of how the good was made, by which entities, and where.
You should be able to map in-house manufacturing, sub-assembly operations, and outsourced production, and have an auditable process to demonstrate the origin and control of raw materials and inputs.
Get Started Today!
Here are five simple steps to help you get started:
Stay informed. Read CBP's informed compliance guidance on UFLPA.
Map your supply chain. Be confident there's no forced labor anywhere in your supply chain, including in the production of components.
Review the entities list against your business partners and ask your business partners to certify they are not working with any entities on the list, too.
Implement a Code of Conduct at your company and with business partners, affirming zero tolerance for forced labor.
Engage industry experts for support, including trade associations, your forwarder, and your Customs broker.
BGI Can Help
Our Customs brokerage team can help ensure you are making steady progress and will assist you in laying out a practical approach to the new compliance framework.
Here are some links to handy reference tools:
CBP Oreational Guidance for Importers
Get started now on UFLPA compliance.
Or
Call us if you have questions or want to find out more about BGI
800-987-4244